TORONTO — For six years, Jason Frasor was Roy Halladay's teammate. They shared the same opponents, the same post-game meals and the same flights.
Yet when Frasor starts reminiscing about his time playing alongside Halladay in Toronto, he sounds more like a fan than a teammate.
"It's too bad that we weren't better as a team," Frasor said. "Because how does that guy not win 25 games? He was that consistent. He was that reliable.
"I admire no one more than I admire Roy Halladay," Frasor continued. "It was just a pleasure to watch him pitch every fifth day. He was the best. He was just the best."
By the time Halladay retired, he had two Cy Young Awards, a perfect game, a playoff no-hitter and a lifetime 3.38 ERA. Plus, he led his league in complete games seven times and innings four times. On days Halladay started, the bullpen often got a rest.
"We had an extra Labatt's, maybe, the night before," Frasor said. "Ninety-nine times out of 100, the guy was going seven. Then you get your closer ready and it's game over."
Less than a year and a half after his tragic death, those who knew Halladay personally still get emotional talking about him, but they take a little solace in his continued progress towards a first-ballot Hall of Fame induction. At Winter Fest this past weekend, many former teammates offered heartfelt endorsements of Halladay's greatness while current Hall of Famers expressed hope that 'Doc' would soon join them in Cooperstown.
Before Halladay was a Cy Young winner or even a big-leaguer, he was a lanky first-round pick impressing big-leaguers. Jose Cruz Jr. remembers watching Halladay for the first time at Roger Clemens' suggestion.
At the time, Cruz Jr. knew the pitcher he was watching had potential, but he didn't realize he was looking at someone who would become one of his best friends on the Blue Jays. Over the course of their five years as teammates, Cruz Jr. and Halladay shared countless hours 'just card playing and laughing' with Darrin Fletcher and Chris Carpenter on the team plane.
That time away from the field allowed Cruz Jr. to see beyond Halladay's game face. But when Halladay took the mound?
"It was like you knew you were going to win that day," Cruz Jr. said.
Halladay's achievements are especially impressive when viewed within the context of his era. When he posted a 2.93 ERA during his breakout 2002 season, the American League ERA was 4.46, no drug testing was yet in place and the two best offences in the game belonged to the Blue Jays' division rivals in Boston and New York. Still, Halladay excelled.
"He'd make 35 starts a year and it felt like 20 of them were against the Yankees and Red Sox," said fellow Cy Young winner Pat Hentgen. "Think about that—at that time with those lineups and in small ballparks and he still shut them down."
"Plus," Hentgen continued, "he was going up against other teams' aces. If you're going up against (Mike) Mussina, you might only get a few runs to work with. I did that for a few years and it's not easy. He did it for ten."
While some pitchers might prefer to avoid the loaded lineups of the Yankees and Red Sox, Halladay embraced that challenge.
"Incredible," Frasor said. "Guys are dodging those games with a fake hamstring (injury) or something. He's asking for it. That's how awesome he was. And he seemed to pitch better against those teams."
By the end of Halladay's tenure in Toronto, young pitchers would seek out his leadership. Ricky Romero's first season in Toronto was Halladay's last, and it made an impression on the young left-hander.
"That guy was just a horse," Romero said. "He deserved every bit of success that he got, so I'm very happy that he's going to get in there. Rightfully so, he should. I'm sure we all wish he was here to be able to witness that.
"I know his thing was never to be a Hall of Famer, it was to go out there every fifth day and put in the work," Romero continued. "He sure did, and as the face of the franchise here he always carried himself like a true professional."
Years after Romero learned from Halladay, Aaron Sanchez had a similar opportunity. Those conversations left a lasting impression on Sanchez, even though he never played with Halladay.
"He should be a first-ballot Hall of Famer," Sanchez said. "His resume speaks for itself. I don't think I need to really touch on that. As a person, I think he's way beyond Hall of Fame. The type of knowledge that he passed on to the next generation and the young kids and the amount of time that he gave to us … is something that I'll be forever grateful for."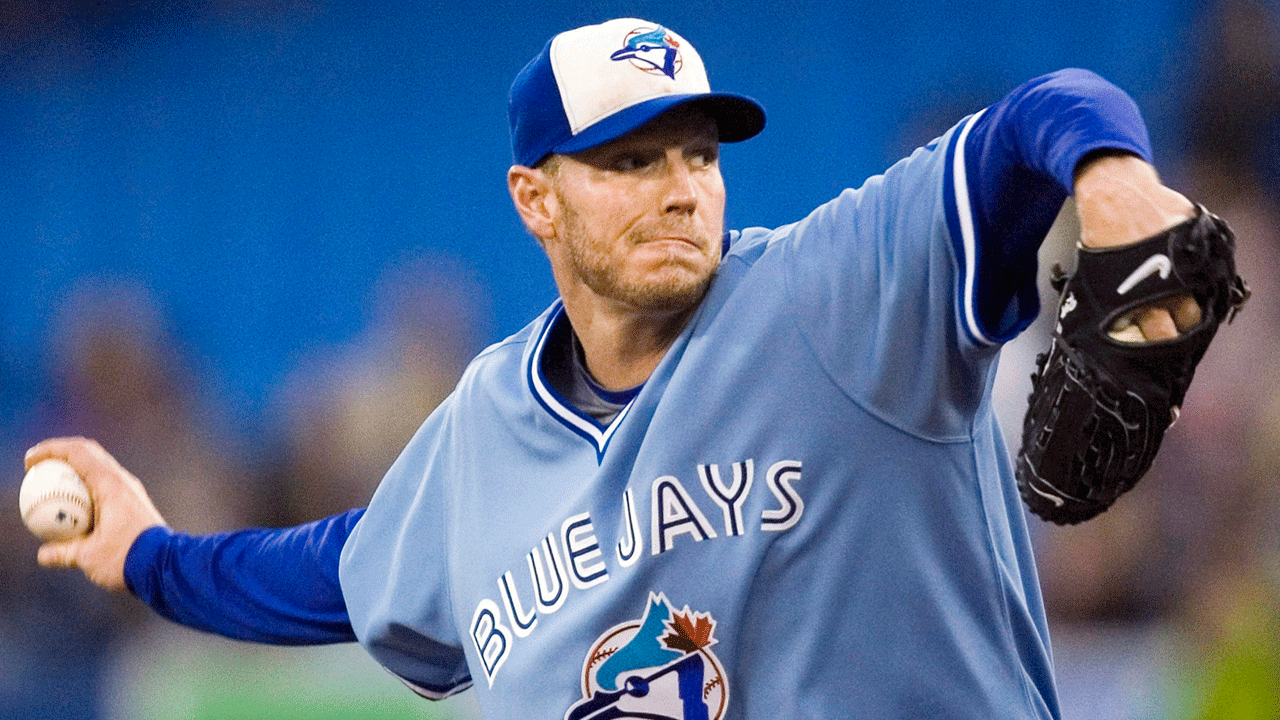 For now, Roberto Alomar's the only player with the Blue Jays logo on his Hall of Fame plaque. Others, like Jack Morris, Frank Thomas and Paul Molitor, played in Toronto on their way to Cooperstown, but Alomar's the only one who went in as a Blue Jay. He's hoping that changes soon.
"As a player and as a person, (Halladay) meant a lot to us," Alomar said. "Well-deserved. I think he deserves to be in the Hall of Fame and I would love him to be inducted, just like me, with a Blue Jay hat."
As for Morris, he's 'hoping like heck' that Halladay's inducted to Cooperstown this summer. Like Morris, Halladay had a defining post-season moment. After missing the playoffs for the first 12 seasons of his career, Halladay pitched a no-hitter against the Reds in his 2010 post-season debut.
"His career ERA and his work ethic and his consistency were all really, really good," Morris said. "But what he did in the post-season when he finally got a chance to be there, throwing the no-hitter? That's historic."
More than half of all Hall of Fame ballots have been publicly shared by now, and Halladay's on 92.8 per cent of those, as documented by Ryan Thibodaux's tracker. At this rate, he'll easily clear the 75 per cent threshold required for induction, and Alomar will indeed have company in Cooperstown by next summer.
When that day comes, many others around the game will be celebrating on Halladay's behalf.
As Frasor said, "He earned it, man, he was the best."