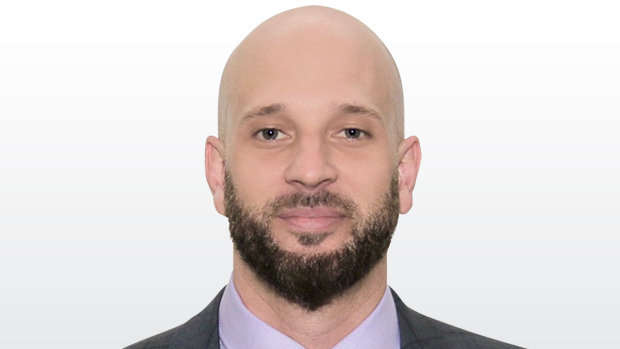 TORONTO — Expected prospect outcomes can vary widely from eye to eye, report to report, expert to expert and team to team.
None more so in the Toronto Blue Jays' pipeline than Cavan Biggio.
Some see a potential keystone regular with power from the left side.
Others see a utility type with enough pop and glove to be a valuable contributor from various spots on the field.
A handful don't see it happening at all for the 2016 fifth-round pick with the hall-of-fame father.
The Blue Jays, however, are betting on those bloodlines, as well as the work ethic that has helped Biggio go from zero home runs in 62 games in his professional debut in 2016, to 11 homers in High-A in 2017, to smashing an Eastern League-leading 26 of them in lefty-friendly Northeast Delta Dental Stadium for the Double-A New Hampshire Fisher Cats this past year.
The ultimate ceiling may still be in question, but there's no doubting the real progress the 23-year-old has made since the Jays selected him two-and-a-half years ago out of the University of Notre Dame.
A swing change leading into the 2018 season led to more fly balls off Biggio's bat — 43.7 per cent in 2017, compared to 49.5 per cent this year — and more production, as his OPS jumped from .705 in High-A to .887 in Double-A.
Biggio dropped his hands, tinkered with his load, and found success with more hard contact.
"Simple adjustment," said new Blue Jays hitting coach Guillermo Martinez, who spent the past year as the team's minor-league hitting co-ordinator. "He just tried to flatten out his swing, and really just wanted to create a swing to be on time with the fastball.
"He's another player that really knows what he wants and he's made that transition rather well and he'll continue on with that."
Another adjustment began for Biggio this fall, one that could ramp up even more in the coming years and help turn him into the en vogue super-utility type that every team loves.
After splitting his 2018 campaign between second base (65 starts), third base (34 starts), first base (22 starts) and right field (two starts), Biggio went to the recently-wrapped-up Arizona Fall League with a mandate to focus on his work in the outfield.
"One of Cavan's greatest strengths is his leadership and Cavan had expressed to us that he's willing to do whatever it takes to help the team win and that may include bouncing around to different positions," said Blue Jays director of player development Gil Kim. "These few weeks in Arizona were a chance to maximize some defensive versatility opportunities, while also allowing him to get some more at-bats against good competition."
While developing that all-important versatility might be key for Biggio down the road, the Jays haven't given up on him as a second baseman just yet.
"The plan for 2019 and going forward is still to develop him as the best second baseman he can be," Kim said. "He's a solid infielder who has made a lot of progress over the past couple years, too."
No one tool in the belt stands out when it comes to Biggio.
In addition to swatting 54 extra-base hits this season, Biggio also walked 100 times and swiped 20 bases on his way to Eastern League MVP and rookie of the year honours.
His time in the AFL over the past six weeks saw him produce a .262/.405/.415 slash line with a pair of home runs and as many walks as strikeouts (15:15), while making 11 out of his 14 starts on the outfield grass.
Biggio isn't overthinking the move, especially with a pretty good example right in front of his face, as his father, Craig, bounced from catcher to outfield to second base over the course of his career and kept producing no matter what glove he had on his left hand.
"From here on out, I'm going to continue working on the outfield and continue being able to move around the diamond based on what the Blue Jays want me to do," Biggio said. "I'm going to continue to learn and make adjustments like I did last season this off-season."
Done with Double-A, Biggio's progression will continue next April with the Triple-A Buffalo Bisons, and it's not of the question he could arrive in the big leagues with a duffle bag full of gloves sometime next summer.​