After working in the outfield in the Arizona Fall League, the Toronto Blue Jays could end up having two sons of Hall of Famers debut in 2019
When he was drafted out of the University of Notre Dame in the 5th round of the 2016 draft by the Toronto Blue Jays, many thought he was primarily getting the draft slot due to his family name. Instead, Biggio's work in the AFL could have him in Toronto by the end of the 2019 season.
Biggio comes from good stock, obviously, as his father is Hall of Fame second baseman Craig Biggio. Many do not recall, however, that his father played multiple positions before establishing himself as an elite defensive second baseman. Craig Biggio broke into the major leagues as a catcher in 1988. As soon as 1989, he was already playing other positions, playing 5 games in the outfield in that season between center field and left field. He didn't even play second base until his third season in the league, yet he finished his career with 4 Gold Gloves at the position.
His son has certainly followed in Dad's footsteps. Cavan in his first full season was already working around the diamond, playing third base and the outfield, though he did play 116 of his 127 games at second base.
More from Call to the Pen
The 2018 season was very different. Cavan has figured out that his dogged determination and willingness to be a defensive Swiss army knife will be his path to the big leagues. He played at least 20 games at first, second, and third in 2018. He played at least one game at shortstop and right field as well.
The Toronto Blue Jays have also seen what Biggio is willing to do on the field, and they sent him to the Arizona Fall League to get more run in the outfield. He played four games in left and eight games in right field. His other three games on the season were spent at first base and second base, with only one game at second base.
Biggio has a brilliant eye, a grooved swing that generates plenty of power when he connects, but it will mean he will always carry a lower batting average, and he's a plus runner. Combine all of that together, and you have an above-average offensive performer who could be a 20/20 type of player with full-time at-bats.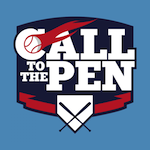 Want your voice heard? Join the Call To The Pen team!
With a near-.900 OPS at AA and over an .800 OPS in the Arizona Fall League while playing around the diamond, Cavan Biggio has shown his role for the Toronto Blue Jays that could be a left-handed side of a platoon, or work as a lefty utility guy. Regardless, unless he really hits a wall, Biggio should see major league time in 2019.