It was not long ago that the Detroit Tigers fan base was giddy with anticipation to see Daniel Norris. Though, as each season passes, there is less an less excitement around the southpaw.
Enter Tyson Ross and Matt Moore—two veteran arms who are ready to compete for their spot in the Detroit Tigers rotation. Daniel Norris will be 26 on opening day and has appeared in more than 14 games only once since his 2015 debut. If more of the same happens in 2019, the end would appear to be near.
But that begs one simple question: Is it time to give up on Daniel Norris?
From The Beginning
The Toronto Blue Jays took Norris out of high school in the second round of the 2011 draft. He worked his way through their farm system, making it up to the 25th ranked prospect in baseball by the end of the 2014 season. Names like Jose Berrios, Aaron Nola, and Luis Severino all ranked lower on the list.
Norris made five starts for Toronto in 2015 with a 3.86 ERA. At the Trade Deadline, the Detroit Tigers acquired Norris, Matthew Boyd, and Jairo Labourt in exchange for David Price. The teams newest arm made eight starts, compiling a 2-1 record with a 3.68 ERA.
Tiger Tenure
In 2016, his first full season in Detroit, Norris started the season on the DL thanks to a Spring Training back injury. If only that was an isolated incident. The fact is it wasn't, before and after injuries were haunting his career. Either way, he showed promise when he did play in 2016 with a 3.38 FIP and a K/9 over nine.
The 2017 season saw 22 appearances and a groin injury. According to Anthony Fenech, that injury was lingering the whole year, resulting in a very poor showing. That same groin injury did not go away. In fact, it required surgery that kept him out for much of the 2018 season.
The Never Ending Road To Recovery
Once again, Norris found himself in minor league stadiums. A scene that, surely, was getting old. But you would never know that if you saw him.
I was an intern with the Toledo Mud Hens when he came through to do his rehab. For one reason or another, I had to go down to the clubhouse. Who else, but Daniel Norris is there and he walks right up and introduces himself to me with a big smile on his face.
It was easy to tell that he was excited to be able to play the game again, just by being in the same stadium as the guy. In his position, it would be easy to let the mind go negative. Not him.
The Future
Unfortunately, a positive attitude towards rehabbing for the umpteenth time is not enough. He needs to find that upside in a hurry. Signing Ross and Moore is not a signal that Norris is done by any means, but it is not exactly a vote of confidence.
His 2014 player profile on MLB Pipeline said his ceiling was in the front end of a rotation. But it seems that with each injury that ceiling drops a little. A healthy Norris is a valuable innings eater, and he will flash dominance, but it likely won't be consistent.
On the flip side, it is entirely possible all of that is wrong and he gets healthy and dominates. The Detroit Tigers, and myself, are hoping for that option.
More from Call to the Pen
The main indicator of that falling ceiling is his velocity. According to Fangraphs, in 2016 and 2017 Norris was averaged just over 93 MPH with his fastball, and 87 MPH with his slider. In his short stint in 2018, he lost three MPH on both of those pitches.
Is This The End?
No. And if it is, some lucky team will take a chance on Norris. One thing is important though, he needs to stay healthy. The MLB has not seen what a fully healthy Daniel Norris is capable of.
Fenech recently answered this question. He says that a tie in Spring Training goes to Norris.
There is little question that Ross and Moore present competition for that spot, but competing has never been the issue for Norris. Frankly, his health is the biggest, and perhaps the only, obstacle is his knack of getting hurt.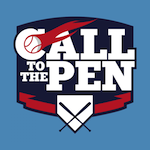 Want your voice heard? Join the Call To The Pen team!
This season will be very telling for the Detroit Tigers southpaw. He is the kind of guy where people are hoping the best, but have to anticipate the worst. One thing is certain, Norris will give everything he has to cracking that starting rotation.