With a large chunk of last year's team gone, the Houston Astros have a lot to assess at this year's 2018 Winter Meetings.
Whoever it was, in the decision making ranks of Major League Baseball, that opted to have the 2018 Winter Meetings in Las Vegas, of all places, deserves some kind of award for that. Honestly, when you think about it, it was a prime location for all 30 teams to make their most notarized of offseason moves, the Houston Astros will surely be looking to make a major move.
The Astros will certainly have plenty of needs to address. As I pointed out in my last piece, a handful of the 2018 squad have now left to the free agent market. Where they end up still remains to be seen. However, with the 2018 Winter Meetings, many of them could have their new homes decided as soon as this time next week.
Additionally, some other coveted players on the market could well find themselves joining the ranks of the spacemen in 2019, and possibly beyond. GM Jeff Luhnow has his work cut out for him, as he mentioned to Chandler Rome of the Houston Chronicle during the end of season press conference:
Funnily enough, they have already addressed the catching issue….mostly. The Houston Astros recently signed former Texas Ranger, Robinson Chirinos, to a one-year deal worth just south of $6 million. Likely, he was brought on for having both a good glove and pop bat to match. But also as a mentor for Max Stassi, who will likely assume his same backup catcher role in 2019.
While another catcher could be brought on, Luhnow recently said the following to Brian McTaggart of MLB.com:
"We certainly feel good about going into the season with Stassi and Chirinos as our catchers."
Another player of note the Astros got early on was utility infielder, Aledmys Diaz in a trade with the Toronto Blue Jays. Diaz is intended as insurance for what is likely the end of Astros days for Marwin Gonzalez. Frankly, he will be one of the free agents who will land on his feet the fastest as half of the league has taken an interest in him already.
Undoubtedly, the 2018 Winter Meetings will focus heavily on starting pitching. The free agent loss of Dallas Keuchel, who is currently rumored to be pursued by the Cincinnati Reds, will increase the team's need for a lefty starter. Robbie Ray from the Arizona Diamondbacks is one name that comes to mind, but the market on him and many other starters are shrinking fast.
So, what exactly is the strategy for Luhnow and company at the 2018 Winter Meetings? One can never really be sure. The Houston Astros biggest acquisition last year was Gerrit Cole, and that happened just a couple of weeks before Spring Training even began. Unlike last year though, the spacemen weren't in that much of a dire need since most of the World Champion 2017 squad would end up returning the following year.
More from House of Houston
With so many players gone to free agency now, there may be more of a pressing need to fill spots on the roster. There are some good internal options. Nevertheless, if the Astros want to keep being October contenders, they just may need to be a little aggressive this year at the 2018 Winter Meetings.
Let's see how this all goes down but expect the team to continue to be endlessly linked to top outfield and starting pitching options until they acquire one or all of the top options are gone. As mentioned earlier, catcher remains on the table as well as a reliever or two. Regardless, this is still sure to be an active market as the Houston Astros try to add to their squad to return to the 2019 World Series, even in spite of the uncertainty.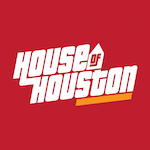 Want your voice heard? Join the House Of Houston team!
The Houston Astros won a franchise record 103 games last season. About eight of those players are likely gone next season. It'll be tough to replace them at the same level yet that is the mission the Astros brass is facing this offseason.