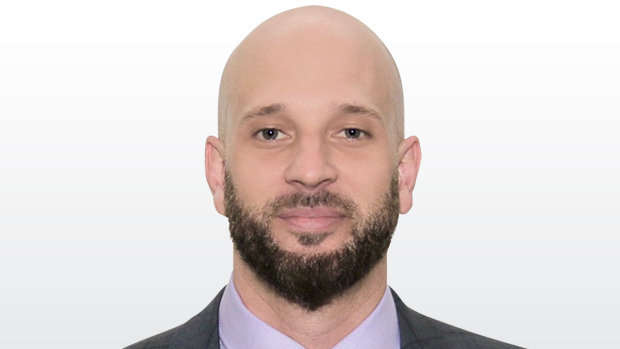 TORONTO — With the weather outside Rogers Centre fully matching the name of the event inside the concrete jungle over the weekend, daydreaming about baseball was a nice escape for the 20,000-plus Blue Jays fans that showed up to rub shoulders and hear what the expectations are for 2019.
To the surprise of no one, the Jays are relishing the underdog role and feel like they could open some eyes a little earlier than expected with all of the young talent starting to arrive.
"The Boston Red Sox, like five years ago when Mookie Betts and them first came up, they finished last but you go, 'They're going to be good someday,' that's how I see our team and that's how I saw Toronto last year watching from the other side [in Tampa]," new Blue Jays manager Charlie Montoyo said. "They had a tough year but you're looking around, 'Wow, that team is going to be good someday,'…and then I got the job."
While pulling off a surprise season will be a reach with a pitching staff that will have trouble getting enough outs over the course of 162 games, there's undoubtedly some long-overdue upside on the roster, as the Jays have morphed from one of the oldest teams in baseball over the past calendar year to one chock full of twenty-somethings.
With just about the whole organization – save for Marcus Stroman, Kevin Pillar, Devon Travis and a few other veterans – under one roof, here are 10 noteworthy Winter Fest quotes to dissect:
1. Montoyo extremely high on Jansen behind the dish
Two straight seasons of impressive minor-league production put Danny Jansen on the prospect map, and his MLB debut last summer did nothing to slow that roll.
The 23-year-old's .247/.347/.432 slash line in 31 games has Montoyo excited to see the progression with a full season of work at the game's highest level.
The Jays have gone out of their way since the Russell Martin trade to not label Jansen as the set-in-stone starter, preferring to view it as a full-blown competition alongside incumbent backup Luke Maile and fellow prospect Reese McGuire.
That narrative is going to change as we get into spring training, and Jansen will be behind the plate as much as he can handle this season.
His new manager sees a sky-high ceiling.
"I'm very excited about Danny Jansen," Montoyo said with a wide grin. "Watching him from the other side, I think he's going to be very good. I think he's going to be an all-star someday, an all-star catcher."
2. Bichette ready to force Jays' hand
At the Winter Meetings in Las Vegas last month, I asked Blue Jays general manager Ross Atkins about the plan for Bo Bichette in 2019, specifically whether a full season at Triple-A with the Buffalo Bisons is in the cards.
While saying nothing is ever set in stone, Atkins allowed that it might be the ideal scenario for Bichette, who will turn 21 on March 5, 11 days before Vladimir Guerrero Jr. turns 20.
Now it's on Bichette to go out and slash .300/.400/.500 in the first two months of the season and push for a promotion.
"They have their opinion, but all I can do is go out there and play my game," Bichette said. "For me, it's just going out there and getting better and, like you said, force their hand and get up here at some point."
Once the fan base is done clamouring for Vladdy Jr. in April, Bichette will be next.
3. Rebuild is not a word Montoyo wants to use
The Boston Red Sox, New York Yankees and Tampa Bay Rays to win, place and show, with the Baltimore Orioles limping down the stretch to a last place finish.
That's how most will handicap the AL East race today, tomorrow and on opening day March 28.
Montoyo and the Blue Jays aren't taking a fourth-place approach.
"We're not going to use that rebuilding word," the 53-year-old manager said. "We're just going to play games, and that's how they see it, too. We've got good kids, and the older guys – Kevin Pillar and Justin Smoak – they're outstanding guys so it's going to be fun.
"I've been in this division now for a while and I've seen it. If you do your job, you don't have to worry about what the other teams do. I saw it with the Rays and that's what we're going to do here."
4. Gurriel Jr. will have to work to keep shortstop job
At this point, it seems like a foregone conclusion Lourdes Gurriel Jr. will be manning the shortstop position on opening day.
After all, light-hitting Richard Urena and minor-league free-agent signing Eric Sogard are the only other options.
While no one is doubts LGJ's ability to hit, the glove needs to catch up, which is the reason the Jays are hesitant to hand him the position.
In 46 games at short last season, Gurriel's .955 fielding percentage and minus-9 Defensive Runs Saved told a story of subpar leather work. With Montoyo emphasizing infield defence this season, the 25-year-old Cuban's leash, pardon the pun, will be short.
"We're going to move around, that's the kind of team we have," Montoyo said when asked if he viewed Gurriel as his opening-day shortstop. "We can move guys around. That's going to be good for them, also, because more chances to play. Right now, we're not set on anybody playing anywhere yet. I mean, Smoak's going to be at first, you know that."
5. Defence the focus for Hernandez
While there are some moving parts on the dirt, the story on the grass is much different.
Montoyo will have to figure out how to mix and match the strengths of his current group of four outfielders: Kevin Pillar, Randal Grichuk, Teoscar Hernandez and Billy McKinney.
The 26-year-old Hernandez showed prodigious power in his first full major-league season — 22 homers and a team-leading .229 ISO — but he struck out too much (163 times) and struggled defensively in left field.
His trouble with the glove was surprising, considering the reports on his way up through the Houston Astros' system never hinted at what showed up in 2018.
Hernandez's minus-16 DRS pointed him out as the seventh-worst outfield defender in baseball, leading him to a 14-game stint in the Dominican Winter League where defence was the focus.
"I've been working on my defence down there, making some adjustments," Hernandez said. "It's working. I had a really good winter ball season and I'm just excited to be back and keep working."
6. Giles works on mental preparation
With the game on the line in 2018, Ken Giles was lights out.
When your title is "closer," that's a good thing.
But a 0.35 ERA and just 13 hits allowed in his 26 saves completely flipped when Giles entered the game in a non-save situation.
When he wasn't protecting a lead of three or less, Giles ERA was a bloated 9.12 with 41 hits allowed in 24.2 innings.
Giles didn't have an explanation for those splits when the season ended, so he spent the winter searching for one as he focused on the mental side of his game.
"I think that's the hardest thing to realize – that if you need something, you should ask for that help," said Giles, who enlisted the help of his agent and wife, among others, in an effort to help sharpen his focus and figure things out. "That's probably the hardest thing I had to do this year, but so far so good. I think I'm better than I was two years ago, three years ago. I feel like I'm back to who I was when I broke out in the big leagues now."
If Giles, who has two years of contract control remaining, can find a groove in the first half of the season, the Jays will have an intriguing trade chip to peddle in July.
7. Sanchez aiming to be ready from Day 1
From blisters to strained finger tendons to freak suitcase injuries, the last two years have not been kind to Aaron Sanchez and his right hand.
Sanchez has now reached a point where lip service elicits eye rolls – he'll have to prove his health on the mound over and over again this season – but the 26-year-old feels a solution has been found after September surgery to repair the UCL in his right index finger.
"I anticipate being fully healthy coming into spring training, and if I'm not, I'm a week behind and I'm on the mound the next week," Sanchez said. "As far as I am in my routine now, I'm on pace to be ready to go."
It's a healthy dose of optimism, chased with a shot of realism, if he is in fact a little bit behind when pitchers and catchers report to Dunedin on Feb. 14.
8. Merryweather not fazed by Donaldson deal
It was clear Julian Merryweather knew what the line of questioning was going to be.
A couple queries into his first scrum as a member of the Blue Jays, it was lobbed his way by a tall, bald reporter: Do you feel any sort of pressure being traded for Josh Donaldson, a former AL MVP?
"It's MVP or bust this year," the 6-foot-4 right-hander said with a laugh.
The Jays will simply take a healthy campaign in the 27-year-old's return from Tommy John surgery, a procedure he underwent last March as a member of the Cleveland Indians.
That recovery has Merryweather flying under the radar as a potential rotation piece for the Jays this season.
When Merryweather is cleared to return to the mound at some point this spring, he'll enter into a battle with names like Trent Thornton, Jacob Waguespack, Thomas Pannone, Sean Reid-Foley and Sam Gaviglio as depth options behind a starting rotation that's expected to be made up of Stroman, Sanchez, Ryan Borucki and off-season additions Matt Shoemaker and Clayton Richard.
9. Biggio impressed with Vlad, impressive himself
Cavan Biggio's birth certificate says he'll turn 24 on April 11, but all it takes is one conversation with Craig's kid to realize he's mature beyond his years and has inherited his dad's leadership qualities.
One of the more interesting dynamics right now within the organization is each and every prospect being completely overshadowed by one Vladimir Guerrero Jr., leading to an abundance of questions to answer about a teammate rather than themselves.
To their credit, Bichette and Biggio seem to enjoy the attention being deflected.
"He keeps things very simple and I don't think he's going to let the hype get to him," Biggio said about Vlad Jr. "He's already been very hyped up with all the media before this year and he just went out there and just had a better year than the previous years. I don't think it's ever going to get to him."
Every successful organization needs a Dustin Pedroia type, and don't be surprised if it's Biggio trotting out in front of the cameras to answer the tough questions down the road in Toronto.
10. Smoak not bothered by trade rumours
If Justin Smoak is in a Blue Jays uniform come August, something went wrong.
Heading into the final year of his contract at $8 million, there were trade rumours swirling around the big first baseman over the winter, and that likely won't stop until the trade deadline has come and gone.
Part of the business, the affable Smoak said over the weekend.
"Everybody's in trade rumours I feel like now. Going into the off-season and during the off-season, I felt like I wasn't going to go anywhere, but at the same time you never know. Something good could come up and they have to. You just gotta keep your head down and keep doing what you're doing. If you get traded, you get traded. If you don't, you don't."
Returns for corner bats have diminished over the years, but there should be a market for Smoak if he can continue tapping into the power/on-base combo that's led to seasons of 133 and 121 wRC+ in 2017 and 2018, respectively.